Designed by assessors, for assessors.
An Unparalleled CAMA Platform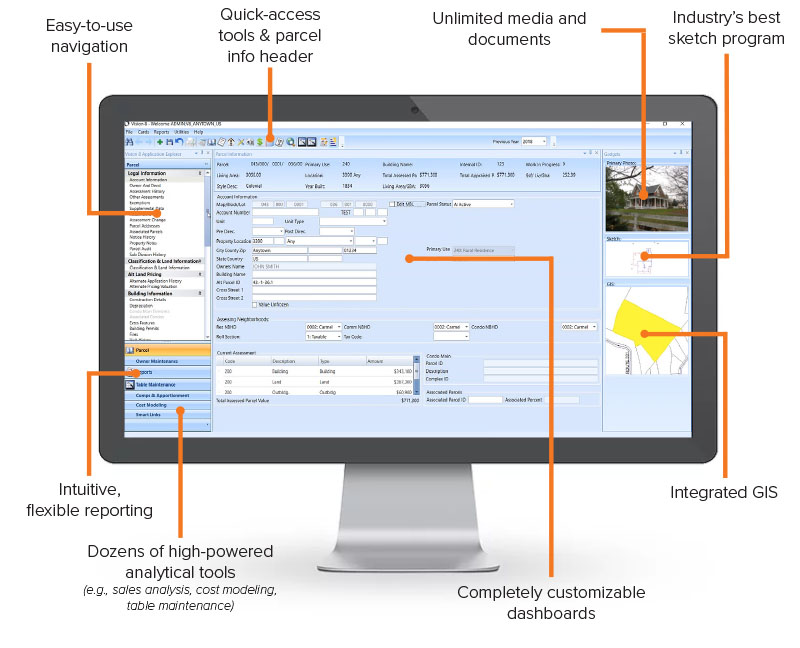 Why Do So Many Communities Choose Vision CAMA?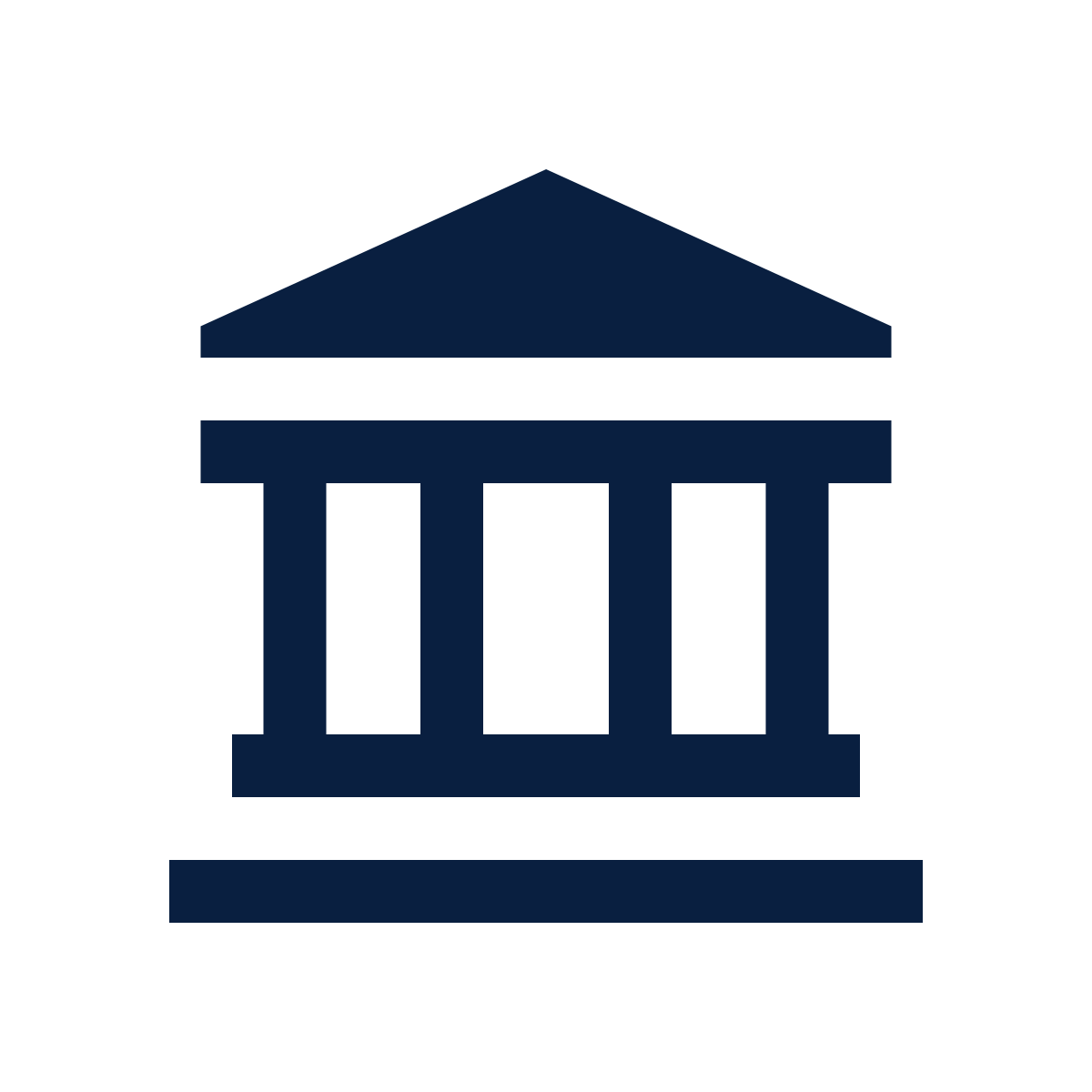 Vision 8 is the only CAMA platform designed by assessors, for assessors.
Assessors and appraisers on our Customer Advisory Board custom-built Vision 8 to meet the needs of the assessing community.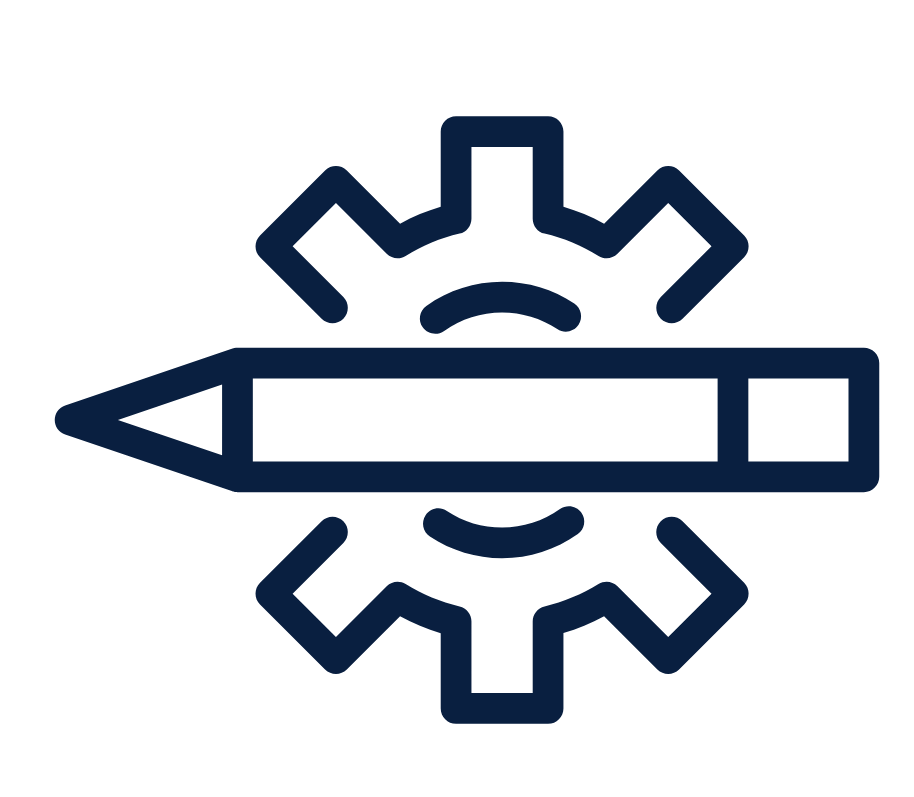 Work the way you want with tremendous customization and flexibility:
Add, edit, hide, or relabel any field
Select the features that meet your needs using the admin module
Built-in Property Record Card editor
Robust permissioning & security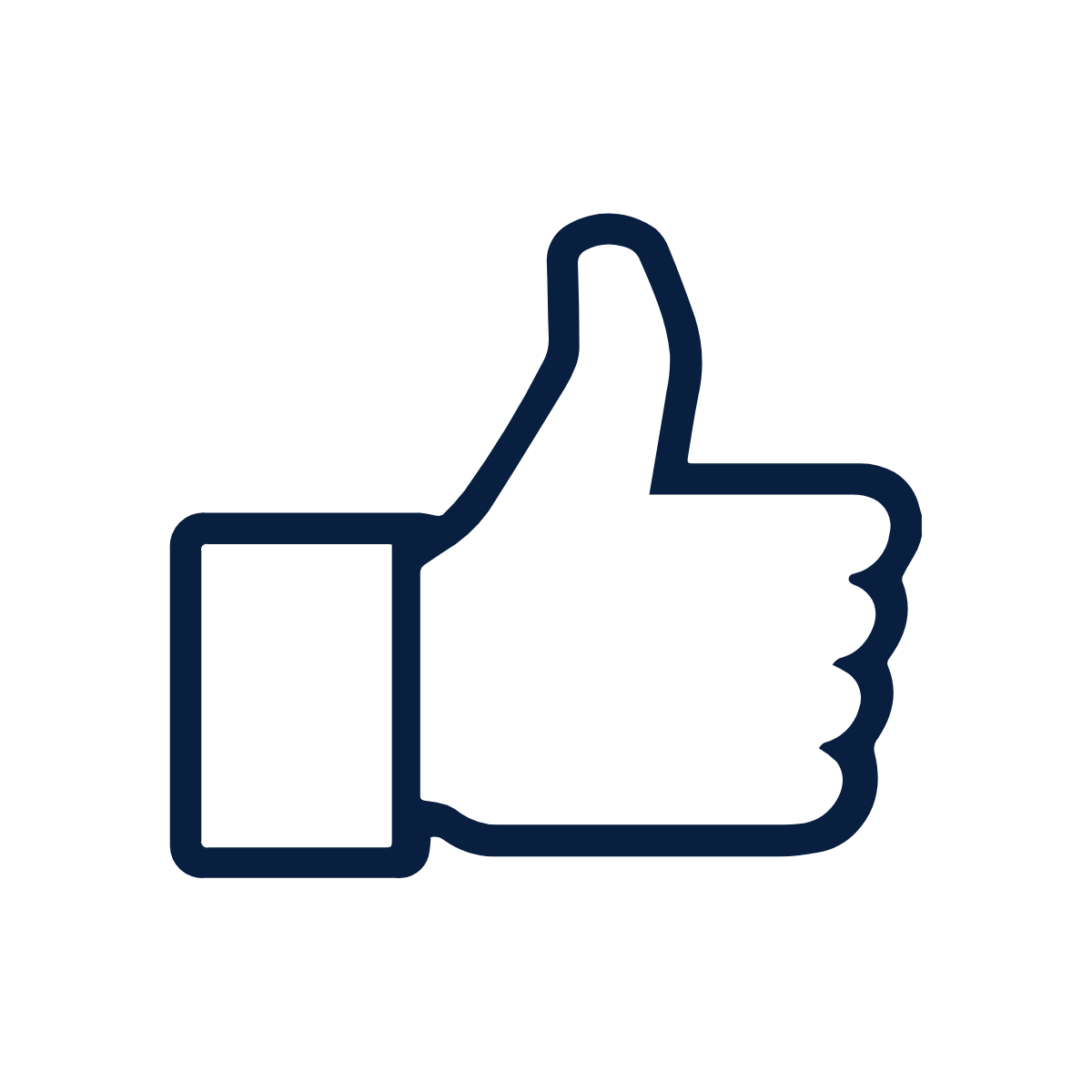 INTUITIVE AND EASY TO USE
Every feature was hand-selected and designed for ease-of-use, including:
Easy-access parcel header
Intuitive user interface
"Create-your-own" dashboards
Full self-service help portal
The industry's best support team
100% ACCURATE VALUES EVERY TIME
Vision 8 supports multiple approaches to value (cost, market, income, regression, condo value apportionment, trending, and more), with:
Full-featured income valuation module
Easy value comparison by approach
Adjustable comp sales models
Dozens of new improvements in building and land valuation accuracy
SOPHISTICATED ANALYTICAL TOOLS
Jam-packed with sophisticated analytical tools to ensure truly accurate values:
Industry leading sales analysis module with embedded GIS
Dozens of IAAO-recommended stats to validate values
Powerful cost modeling and table maintenance tools
INDUSTRY'S BEST SKETCH PROGRAM
Vision Sketch is specially tailored to reduce time burden on assessors and improve valuation accuracy:
See impact on value as you sketch
Easily flip and rotate sketches
Seamlessly split and convert shapes
Quickly add points and modify lines
Dozens of built-in time-savers like bay window stamps and labeling shortcuts
Export to multiple format types
AUTOMATED WORKFLOWS AND INTEGRATIONS
Achieve dramatic efficiencies with embedded tools to automate work processes and integrate with other critical programs:
Integrate with any 3rd party tax, billing, or building permit software
Embedded GIS module with bidirectional CAMA sync
View flyover imagery within CAMA
Create your own static databases
Unlimited images, media, and video with built-in tools like panning and zooming
All-new report writer is the most advanced Business Intelligence analytics package available in any CAMA software:​
Dozens of out-of-the-box reports
Execute instantaneously with 'see it while you build' view
"Friendly" field names for ease of use
Drag & drop fields on the fly
Filter and format reports for easy form & mailer creation
Quickly export to any format
ROBUST ASSESSMENT ADMINISTRATION
Don't forget the basics with a robust assessment administration feature set:
Unlimited property transfer info
Easy-to-manage mailing address and owner data
Full assessment history documentation
Specialized data entry screens for rapid entry
Unlimited documents (e.g, scanned deeds)
BUILT ON STATE-OF-THE-ART TECHNOLOGY
Built on state-of-the-art technology designed to last a lifetime:
SQL Server Database
Microsoft .NET framework
Scalable to any # of property accounts
Fully compliant security
SAVE MONEY WITH
THE CLOUD
All-new cloud hosting option enables communities to:
Eliminate need for costly hardware
Access immediate support
Receive instantaneous releases
COMMUNICATE WITH YOUR COMMUNITY
Online Vision websites enable taxpayers to access data from the comfort of their couch, improving community relations and reducing the burden of office inquiries
Schedule a Live Demo of Vision CAMA
Or, contact us directly at (800) 628-1013 ext.2 or sales@vgsi.com.