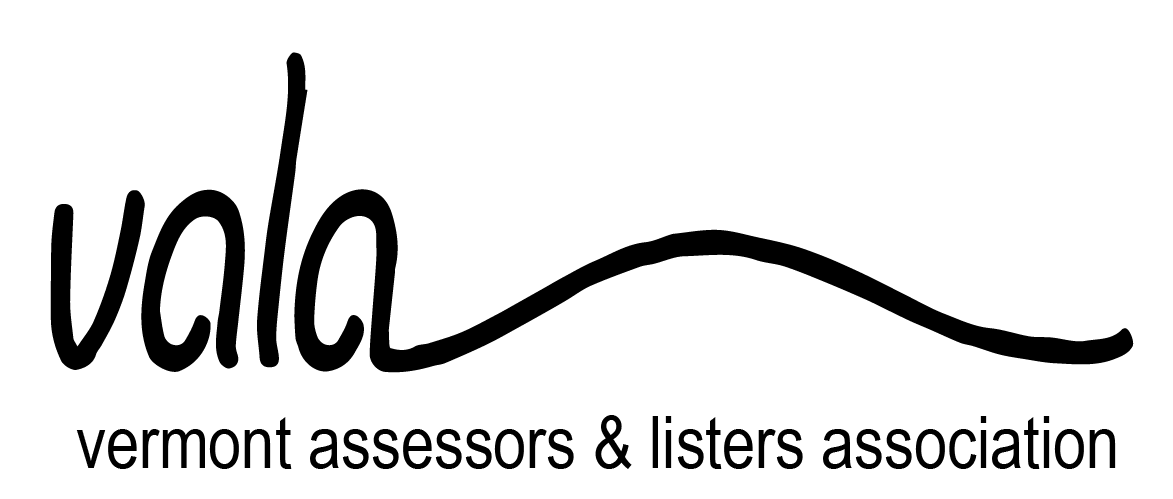 We'll be back from break in:
Thank you for joining our online event!
Audience members will be muted for the duration of this conference, but may ask questions using the Q&A window.
Prefer to listen in using your phone?
Dial: (929) 205-6099 | Meeting ID: 970 2223 7950
Welcome to the VALA
2020 Annual Conference!
8:45am - Check in, Verify Connected to Meeting
9:00am - Meeting Called to Order - Discussion of Business
Treasurer Report – Lisa Truchon
Auditor's Report  – Pat McNall, Phyllis Hayward
President Report – Lisa Wright
Statistical Reports of the Committees for 2019-20
Education – Elizabeth Curran
Legislative – Walter Hastings, Tom Vickery
Membership – Val Almosnino
9:30am - Announce County Delegates
9:45am - Announce 2020-2021 Officers
10:00am - Announce Changes to By-Laws
10:15am - Any New Business, Member Concerns for the Coming Year
10:30am - PVR
Presentation of New Designations
Lister of the Year 
Michael P. Cyprian Award
11:00am - Guest Speaker: George Sansoucy "Appraisal of Utility Properties"
12:00pm - Brown Bag Lunch - Presentations by our Sponsors & Door Prizes
12:00pm – 12:20pm: Vision Government Solutions
12:20pm – 12:40pm: CAI Technologies
12:40pm – 1:00pm: Axiomatic
1:00pm - PVR and Axiomatic Presentation on New Grand List Software
Jill Remick, PVR
Patrick Santoso, Axiomatic
2:00pm - Roundtable Presentation – Preparing to Issue an RFP for a Town-Wide Reappraisal
Christie Wright, Teri Gildersleeve and Deanna Robitaille, PVR
Doug Linell, Assessor, Hartland
John Vickery, Assessor, Burlington
Ed Clodfelter, NEMRC
Patrick Donovan, Vision Government Services
George Sansoucy, George E Sansoucy P.C.
Bill Krajeski, New England Municipal Consultants
3:00pm - Roundtable Presentation – Preparing Listers to Defend Town Appraisals at Tax Appeal
Christie Wright, Teri Gildersleeve and Deanna Robitaille, PVR
Lisa Wright, Wright Appraisal Company
Louise Ferris Burt and Judi Brigham, Bethel Listers
Brian Decesare, Green Mountain Appraisers
Carl Andeer, VLCT
4:00pm - Final Door Prize Drawing
4:15pm - Adjournment
Thank you for joining us and have a great year!