5 Month Conversion and Implementation
At Vision we are constantly pushing the limits and exceeding expectations. This manifests itself perfectly from the very first time we work with you on converting your database with an industry-leading 5 month or less conversion time. Our most recent Virginia conversion was in fact only four months.
Part of that success stems from our use of Basecamp throughout the process which ensures open communication throughout the project and thus a much faster and seamless transition to Vision.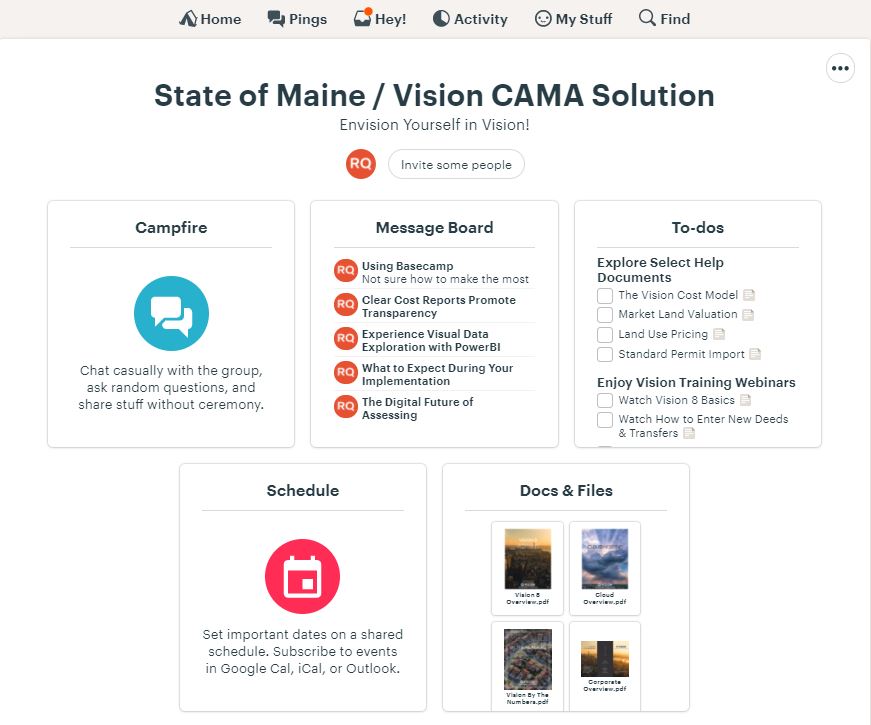 "Our upgrade to Vision 8 went extremely well. Every step of the process from the configuration call to the webinar training and finally the on-site training with Matt Burke was very helpful. I am very happy with the whole process, and honestly can't think of one thing that Vision could have done better!"
Becky Nolette
Assessor's Agent & Development Assistant
Kennebunkport, Maine
"I'm seriously super impressed with how easy you've made it for us to upgrade to Vision 8, and very appreciative for the help your team has provided. It's clear Vision has a company culture focused on making customers happy, and we're very lucky and appreciative to have you on our side. Like I was telling Allie (Allie Kelly – Vision Project Manager) she's got a job here in Ellsworth if she wants to come work for us any time!"
Larry Gardner
City Assessor
Ellsworth, Maine
Welcome to Vision 8, Maine's preeminent CAMA software application. Our powerful analytical and valuation tools, coupled with our robust GIS and reporting capabilities will show you why Vision 8 is not only amongst the most popular CAMA software, but also its fastest growing.
With Vision 8 you are getting a Mass Appraisal software platform that has been designed by assessors, for assessors so that your office is being enabled within every step of the property valuation process.
Maine Matters
Customized State of Maine implementation plan: 
5 month implementation timeline
Dedicated account management
Includes all Maine legislative and regulatory updates to ensure compliance standards
COMPLETELY CONFIGURABLE
Work the way you want with tremendous customization and flexibility:
Add, edit, hide, or relabel any field

Select the features that meet your needs using the admin module

Built-in Property Record Card editor

Robust permissioning & security
DESIGNED BY ASSESSORS
Vision 8 is the only CAMA platform designed by assessors, for assessors.
Assessors and appraisers on our Customer Advisory Board custom-built Vision 8 to meet the needs of the assessing community.
INTUITIVE AND EASY TO USE
Every feature was hand selected and designed for ease of use, including:
Easy-access parcel header
Intuitive user interface
"Create your own" dashboards
Full self-service help portal
The industry's best support team
INDUSTRY'S BEST SKETCH PROGRAM
Vision Sketch is specially tailored to reduce time burden on assessors and improve valuation accuracy:  
See impact on value as you sketch
Easily flip and rotate sketches
Seamlessly split and convert shapes
Quickly add points and modify lines
Dozens of built-in time savers like bay  window stamps and labeling shortcuts
Export to multiple format types
Customer Success not just Support
Dedicated Account Manager
The whole assessing world commends you and your Vision team for making customer service what it should always be, not just better but the BEST!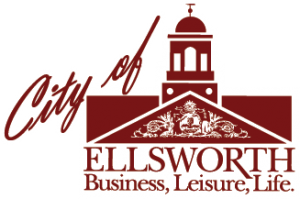 Larry Gardner
City Assessor
Ellsworth, Maine
In regards to your support team, it's clear that Paul (Vision CEO) has put a major focus on improving customer service, because your team as it stands today is awesome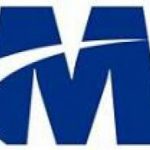 Ruth Easley
Commissioner of the Revenue
Martinsville, Virginia
Learn More About Vision Appraisal Services
Vision Software
First and foremost, Vision's CAMA platform was designed specifically for "Mass Appraisal," it has built in features and functionality to allow the user to accurately value large quantities of parcels and analyze your results for accuracy
Revaluations
Vision, as a company completes 120 – 140 revaluations for Municipalities throughout the Northeast every year, ranging from full boots-on-the-ground revaluations to statistical updates and annual interims.
Current Market Projects
Currently, we are completing four revaluations for communities between 25k and 40k parcels.
Appraisal Team
We have a team of 55 full-time appraisal personnel ready to deploy, from data collectors to commercial and residential appraisers to project managers – the average tenure of those folks is more than 20 years in the appraisal business and 12 years at Vision
Ability to Meet Demand
We have more than 430 software customers, and ~375 of them are in states with mandated revaluation cycles (meaning the state requires them to a complete a revaluation between every 1 and 5 years).
"Best Technology and Partners"
Within the District of Columbia's OCFO (Office of the Chief Financial Officer) we have undertaken a very strong effort towards continuous improvement. This concept has been ingrained into our culture and is something we take very seriously. The ultimate goal of this effort is to make small, incremental, continuous improvements to fine tune our processes and procedures to ensure that we are positioned to serve our district as a best in class organization now, and in the future. That's really what initiated our interest in taking on the challenge of receiving our CEAA (Certificate of Excellence in Assessment Administration). In order to accomplish this goal we knew we needed to have the highest caliber of people, the best technology out there and the best partners out there.
Vladimir Jadrijevic

Director of the Office of Appraisals

Washington D.C
"I'd definitely recommend"
Our upgrade from Vision 6.5 to 8 went off without a hitch. I ran a few reports, prepared some data and your team got it back in my hands running live on the new system in about a week's time. Everyone over there at Vision has been very helpful throughout this process. We're really impressed with the quick response rate any time we've had a question or needed assistance. The new report writer is great. It's really useful having all of my reports stored right there in the system, and I'm looking forward to using the new platform to its full potential. I'd definitely recommend it as a solid option for other communities here in Virginia.
Charley Haney

Assessor

Staunton City, Virginia
"It's one of the best conversions I've had in my 15 year career"
The conversion process for me was broken up into three different aspects. The first was the punctuality and adherence to the schedule. The second was the thoroughness and the accuracy of the data. The final was the customer service. We started the conversion in early July. This was my fifth conversion from another software to Vision.  One of the great things was that they were able to take those nuances and ensure that info that goes over from your old system to your new system is not only accurate but fits into your cost modeling is and any other nuances you could have for that town. The team ensured that the values were balanced. The data valuation models including land curves, cost modeling and all of the adjustments pretty much crossed over seamlessly. The last part is the customer service. Paul had mentioned that the company is on the rise and judging from the past five years I believe that. They were terrific. You're able to call and get a live person right away. They were there for the entire process every day. If I had a question or a concern they were able to answer that immediately. They have a great system now. They take that process and they post it to a wall and as they correct those issues they slide it over. They don't miss anything. They ensure you get the highest level of service and I firmly believe that. It's one of the best conversions I've had in my 15 year career.
Michael D'Amicol

Assessor

Coventry, Connecticut
"Thank you for your Support Team"
Thank you for your Support Team. I want to let you know something that happened this week. I ran my year-end Assessment History Save on Monday and I inadvertently put in 2019 for the year instead of 2018.  I was out of the office on Tuesday but I e-mailed support at 8:49 am to ask what could be done to fix this. Literally less than an hour later, at 9:36, I received a follow-up e-mail from Timothy Burke saying that he had called the office, logged on through my assistant's computer and fixed the issue!  That is what I call excellent support.
Lawrence LaBarbera

Assessor

Windsor, Connecticut
"Considered exceptional by me"
Once again I want to extend my thanks to you and your team for assisting us with our recent formatting issues. While the necessary efforts could have easily been dismissed postponed due to the January 31 "eleventh hour" timing and the complete unknowns of cause, you and your staff graciously accepted the challenge and effected timely resolution. Service of this kind may be routine for VGSI but it is considered exceptional by me and we are grateful. As you know, we were experiencing some technical difficulties that required the attention of VGSI, and once again your team rose to, and went beyond, the challenge. Your extremely capable and highly skilled Vision team once again came to our timely rescue. I was also impressed by the continuous status updates and final follow-up. The complexity of the formatting issues were only heightened by the time constraints of statutory deadlines faced. As usual, your team faced the challenges with cheerful and professional attitude and demeanor. It is reassuring to know that our favorite contractor is always so fully supportive and available. "Solutions" is unquestionably a key part of VGSI. The efforts of your team at VGSI allowed Norwalk to complete its statutory obligations in timely manner and without negative consequence.
Bill O'Brien

Assistant Assessor

Norwalk, Connecticut
"Very user friendly"
Vision software is very user friendly. A great software database!
Tom DeNoto

Assessor

Bristol, Connecticut
"Flexibility of the tools"
From the technology perspective, we felt very strongly that the model we had designed within Vision and the flexibility of the tools at our disposal would fit the bill. Throughout the process there were several challenges and assignments that required us to present how we execute on our current model. Demonstrating how we use the Vision 8 platform with features like GIS and pictometry to deliver accurate assessments was a vital component in meeting the international standards set by the IAAO. By completing this challenge, we were able to receive validation from an independent source on what we were doing right, as well as identify certain areas of our business practices that we can improve on in the future. It's been very helpful in allowing us to create a road map for future improvements that may include additional technology like the mobile solution offered by Vision through their partnership with Data Cloud Solutions.
Omotoso Olufemi

Chief Appraiser for the Office of Tax and Revenue's Real Property Tax Administration

Washington D.C.
"I'm very happy with the product"
Upgrading from Vision 6.5 to Vision 8 was about a two week process. All the data came over seamlessly. I'm very happy with the product and everything seems to be working very well. I was on the Vision Advisory board and was hoping to be representative of the other users across the state of MA and carry forward their thoughts and wishes into the development of Vision 8 and I think we did a good job with that and everyone will be fairly happy with the product. I'm glad that Gary Fields took us in to the Advisory board and really listened to us as assessors and what we needed to make the functionality better. I think you did a great job.
Bill Mitchell

Chief Assessor & President of the MAAO

Leominster, Massachusetts
"Cadillac of CAMA systems"
I've always said Vision is the Cadillac of CAMA systems.
Paula Dumont

Assessor

Millis, Massachusetts
"The whole assessing world commends you"
The whole assessing world commends you and your Vision team for making customer service what it should always be, not just better but the BEST!
Larry Gardner

City Assessor

Ellsworth, Maine
"Best Solution for our Community"
We've been a client of Vision CAMA, Tax Collection and Tax Admin for many years and enjoy having everything as part of one package. Our community just upgraded from Vision 6.5 to 8, and our IT Department made a point to say how smooth the process was. We've used other tools and applications in the past, and can say with confidence that Vision remains the best solution for our community.
George Durgin

Tax Assessor

Middletown, Rhode Island
"Tremendous what I've seen so far"
I made the jump from Vision 7 to Vision 8 in July, and was told it would be a week and I would get my data back the next Monday. I had my data back the next Monday, it balanced. I had two minor issues (that were mine because we had made changes to a couple pieces of property). I fixed those two issues and everything lined up, so it went fairly seamlessly. I'm new to Vision 8. I come from the years of paper and pencil and my first conversion was from that to [provider X] and that was painstaking. So this version, this jump from Vision 7 to 8, I really appreciated it. I like the enhancements. I'm only 60 days into using the product but I think it's tremendous what I've seen so far.
Ken Mallette

Assessor

Cumberland, Rhode Island
"Technically Proficient Support"
I've been the GIS administrator here in South Kingstown for the past 22 years, and work closely with our Assessor Department in accessing the Vision attributes to link with the Town's GIS database. Our GIS consultant wrote a script that allowed me to download a Vision View through an ODBC connection into Access. When the Town switched from Vision 6 to Vision 8 this GIS extract VIEW/ODBC connection had to be rewritten from scratch. I was quite concerned with whether this data, which is the basis for much of the GIS analyses I do for Town staff, and link to the Town's WebGIS site for town staff and public access, would be available to me. With the help of the Town's IT staff and your 2 very skilled, friendly, and extremely knowledgeable and helpful software support engineers, AJ Serrano and Dylan DiGeronimo I can successfully download all the necessary and valuable Vision attributes. What a delight it was to work with these 2 gentlemen, and while it took several iterations they had support of other Vision staff and were extremely patient, knowledgeable, professional and responsive. I applaud them for their fine work and congratulate Vision for employing such fine and technically proficient customer support staff.
Ken Carol

GIS Administrator

South Kingstown, Rhode Island
"Very Confident in the Vision Team"
We're very confident in the Vision Team who will be assisting us with our conversion from Bright, and are looking forward to bringing Essex County onboard as the 24th member of Virginia's Vision Family!
Tommy Blackwell

Commissioner of the Revenue

Essex County, Virginia
"So far I'm very Impressed"
We just got started working on our conversion to Vision 8. So far I'm very impressed with Jen Rukstela our Vision Project Manager. She's actually ahead of schedule right now. She's a rock star!
Mary Garris

City Assessor

Waynesboro, Virginia
" We've had Fantastic Support"
Our conversion to Vision 8 went very smoothly. We've had fantastic support from our Project Manager Jen Rukstela, and the communication process with the Vision team throughout the project was great. Our on-site training with Matt Burke was outstanding. New technology can be challenging at first but he was very knowledgeable about the product and was able to spend a lot of time with our staff showing them how to move forward with the new platform. Vision has been great about holding our hand and guiding us through this process and we're excited to be part of the Vision community!
Rod Compton

Assessor

Prince George County, Virginia
"Very Happy with the Improvements"
Albemarle County has just over 47,000 parcels. We upgraded to Vision 8 in June 2019 and have seen improvements in system speed and functions. One of our favorite part of Vision is the Sales Analysis module. We used it to great effect in our 2017, 2018 and 2019 annual reassessments in Version 7 and now enjoy even more options, including the ability to directly export sales ratio reports and sales data to excel in Version 8 while working on our 2020 reassessment. We also converted to Vision's Cloud Server. Routine updates to software are seamless and Vision has easy access to our current data when we have questions or need support without the need to have our IT department upload the entire database to an FTP site. Our IT specialists can report on the live data and the Vision data team also provides write support when needed. We have been very happy with the improvements in Vision 8 and are excited about the momentum of having many other jurisdictions on the same version, especially since it facilitates faster product improvements and more effective customer support. I highly recommend Vision 8 to non-Vision users and to users of older versions of Vision.
Peter Lynch

Assessor

Albamarle County, Virginia
"Our Upgrade to Vision 8 was Great"
Our upgrade to Vision 8 was great, and everything was pretty seamless. Vision has always been a robust system. It's got a lot of bells and whistles without being too frilly and it's a reasonable price for a locality. It also merges well with our financial software. In regards to your support team, it's clear that Paul (Vision CEO) has put a major focus on improving customer service, because your team as it stands today is awesome. We were on the phone working on a problem we were having with a report and Nate in support fixed it in minutes. I wish all of my software providers were as responsive as the Vision team is now!
Ruth Easley

Commissioner of the Revenue

Martinsville, Virginia
"Helped us achieve the CEAA"
Our Vision CAMA solution helped us achieve the CEAA by providing features such as Mass Update, Appeal Tracking, Mailer History and Income & Expense request tracking. We utilized the real-time GIS and Report features to assure our data was accurate. By utilizing the features of the Vision CAMA solution, we were able to assure accurate and equitable assessments.
Greg Daniels

Assessor

Chesapeake, Virginia
"The customer really comes first"
I love Vision and using it here in my office in Hartford, VT because I have integrated maps at my fingertips. More importantly, I always feel like the customer really comes first with Vision and that's what truly makes the difference.
Michelle Wilson

Assessor

Hartford, Vermont
Fill Out the Form to Ask a Question or to Request Additional Information