Vision Newsletter
August 2021 Edition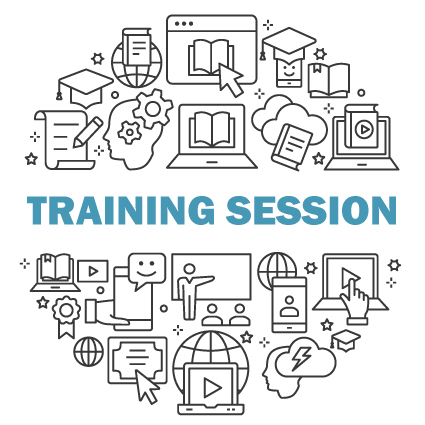 Vision 8 Training Webinar: Vision Utilities
Wednesday, August 25th at 1:30 PM

Topics to be covered:
Accessing Utilities
Running Billing Extracts
Extracting Data to Other Modules
Hosted by Matt Burke
Vision Training & Support Specialist
Meet the Vision Support Team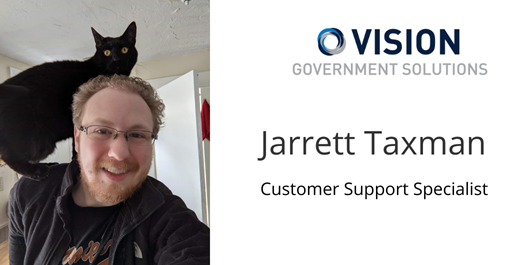 Jarrett has been with Vision since July 2020.
Talk To Me About:
Star Trek, Craft Coffee, and cats!
My Favorite CAMA Feature:
I love the "text file utility" that can be used for print selection. It can be challenging to help a client print a selection of Property Record Cards if they have a lot of specific criteria that they need. It is very easy to make this work by generating an easily auditable PID list in Report Wizard, and then using that list for the print job.
A Vision Tip:
If you're having trouble finding the information you need on a report, go to the screen in CAMA and put your mouse over it. Most of the time it will tell you the table and field name.
A Support Resource Not Everyone Knows About:
It seems silly, but the help document inside of Vision is extremely well written! A lot of common operations are written out step-by-step with pictures of the screen.
Most Innovative Use of CAMA I've Seen:
Augusta, Virginia uses Enterprise Geodatabases with Vision, which allows them to use the same map files across every program in the town that uses GIS.
Have you booked your Vision 8.2.12 update appointment?
When scheduling an upcoming appointment you can expect to receive the latest patch update currently available.
These small patch updates allow us to respond and remedy reported issues faster, increasing the stability of each major release with every patch.
To book your appointment please visit the Customer Portal. Scroll down the page to schedule your Latest Available Update.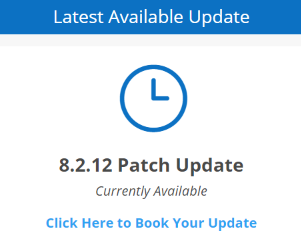 Password: VisionFamily
Did You Know…
"You can easily key in sketch dimensions by using the 'Format Sides' tab in the Subarea selection window after drawing a shape."
Matt Burke
Training & Support Specialist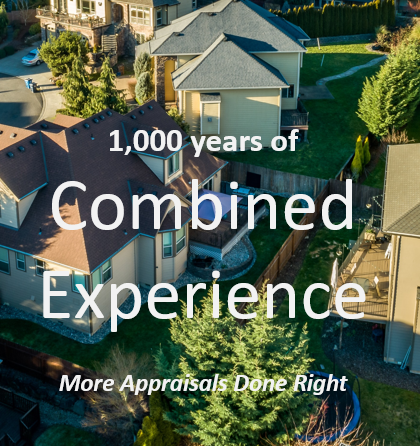 Communities Working With Vision
Tioga County, PA (Reval)

Leominster, MA (Update)

Stonington, CT (Partial Reval)

Worcester, MA (Update)

East Windsor, CT (Update)

Southbury, CT (Update)

Granby, CT (Reval)

West Springfield, MA (Update)

North Attleboro, MA (Update)

Smithfield, RI (Reval)