Vision Newsletter
May 2021 Edition
Latest Digital Future of Assessing Webinars

Optimizing Your Data Collection Strategy by Integrating Mobile Tools with CAMA
Date: 5/12/21 | Time: 1:30pm

Join us for the next session of Vision's Digital Future of Assessing web series to learn how the City of Salem, VA streamlined and optimized their data collection strategy. During this session, we'll demonstrate the tools they used to increase their productivity by streamlining parcel assignments, reducing data collection times, and automating tasks like routing, photo assignments, data entry, and productivity tracking.
Session Panelists:
Justin Kuzmich | Real Estate Director, City of Salem, VA
Billy Burle |Senior Product Consultant, Data Cloud Solutions


Discover Excel's Most Useful Assessing Tips and Tricks
Date: 6/29/21 | Time: 1:30pm
Join us for a run-through of some of Excel's most useful assessing tips and tricks!
Discover Excel's new charts and graphs
Apply logic based conditional formatting
Automate data preparation and cleaning
Use Power Query
Use Pivot Tables and Power Pivot Tables
Create custom statistical measures in Excel (coefficient of dispersion, for example)
Session Panelists:
David Cornell | Cornell Consultants, Microsoft Certified Trainer (MCT)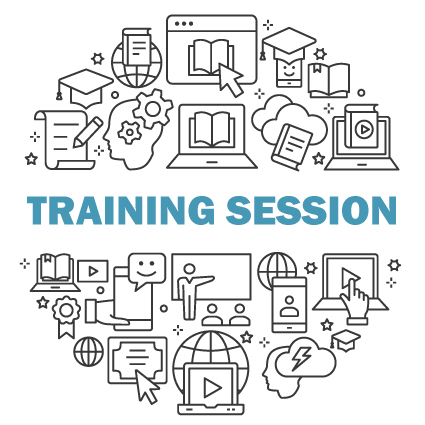 Vision 8 Training Webinar: Table Maintenance
Wednesday, May 19th at 1:30 PM

Topics to be covered:
Table Definitions
Editing Tables
Differences between CAMA & Admin Tables
Hosted by Matt Burke
Vision Training & Support Specialist
Meet the Vision Support Team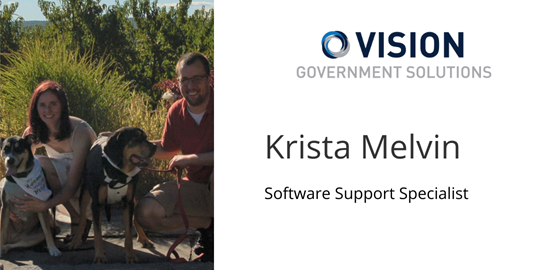 Krista has been with Vision since August of 2020.
Talk To Me About: I just got married in September 2020! I really enjoy hiking and being outside with my husband and our 2 dogs. We recently planted a few new garden boxes so I am working on my green thumb!
My Favorite CAMA Feature: The previous year toggle and how it allows the user the ability to quickly toggle into a previous year to review the parcel as needed.
A Vision Tip: You can use CTRL+F5 to bring up the in-screen preview of the PRC.
A Support Resource Not Everyone Knows About: The CAMA User Manual, under Help -> Contents
Most Innovative Use of CAMA I've Seen: Towns adding 2 pictures to their property record cards.
Have you booked your Vision 8.2.11 update appointment?
When scheduling an upcoming appointment you can expect to receive the latest patch update currently available.
These small patch updates allow us to respond and remedy reported issues faster, increasing the stability of each major release with every patch.
To book your appointment please visit the Customer Portal. Scroll down the page to schedule your Latest Available Update.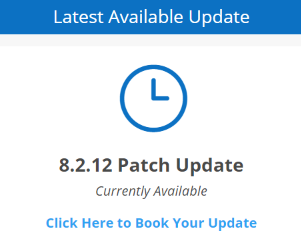 Password: VisionFamily
Did You Know…
You can easily print all property record cards for parcels returned in Report Wizard by clicking 'Next' then 'Print Parcel Cards'.
Matt Burke
Training & Support Specialist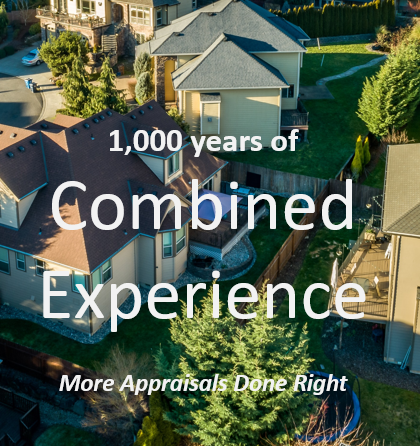 Communities Working With Vision
North Attleboro, MA (Update)

Smithfield, RI (Reval)

Sharon, MA (Partial Reval)

Newburyport, MA (Update)

Middlefield, CT (Reval)

Lowell, MA (Update)

Rowley, MA (Update)

Seabrook, NH (Update)

Manchester, NH (Update)

Windham, ME (Update)

Yarmouth, MA (Update)

South Kingstown, RI (Reval)

Salem, NH (Update)