Vision Newsletter
April 2021 Edition
Vision 2021 National User Group Teleconference

You're invited to our largest
User Group of the year!
Wednesday, April 28th – Thursday, April 29th 
We hope to see you there!
Upcoming Digital Future of Assessing Webinar

Optimizing Your Data Collection Strategy by Integrating Mobile Tools with CAMA
Date: 5/12/21 | Time: 1:30pm

Join us for the next session of Vision's Digital Future of Assessing web series to learn how the City of Salem, VA streamlined and optimized their data collection strategy. During this session, we'll demonstrate the tools they used to increase their productivity by streamlining parcel assignments, reducing data collection times, and automating tasks like routing, photo assignments, data entry, and productivity tracking.
Session Panelists:
Justin Kuzmich | Real Estate Director, City of Salem, VA
Billy Burle |Senior Product Consultant, Data Cloud Solutions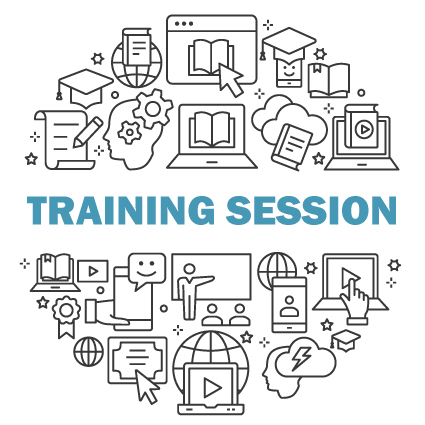 Vision 8 Training Webinar: Table Maintenance
Wednesday, May 19th at 1:30 PM

Topics to be covered:
Table Definitions
Editing Tables
Differences between CAMA & Admin Tables
Hosted by Matt Burke
Vision Training & Support Specialist
Meet the Vision Support Team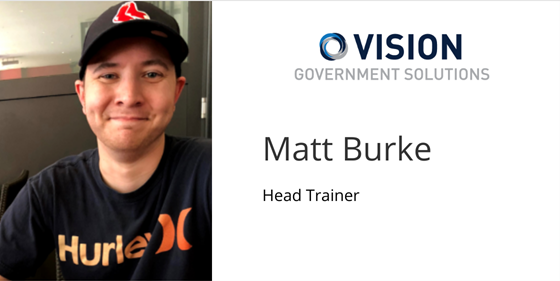 Matt has been with Vision since September of 2015.
He splits his time between Customer Training, Hosting Vision Webinars & Customer Support.
Talk To Me About:
All New England sports teams, Star Wars, science fiction.
My Favorite CAMA Feature:
While not to be used lightly, the Mass Update utilities can be a major time saver for data entry, particularly when tracking notices sent to taxpayers or when doing a large number of parcel inspections.
A Vision Tip:
When using the Report Wizard, I always check off the box for 'Show Friendly Names'. Not only does this provide you with the actual database field label that you are accustomed to seeing, but you can also modify the label right from the report without affecting the rest of the database (useful for shortening long column headers).
A Support Resource Not Everyone Knows About:
Shameless self-plug! If you access our Vision 8 CAMA Portal at www.vgsi.com/portal, there is a Training Resources section that provides webinars on a wide variety of topics in Vision. These are updated monthly as new webinars are recorded and can be a great resource for learning new features or brushing up on specific features.
Most Innovative Use of CAMA I've Seen:
In my travels to different communities using Vision, I have seen many unique uses of the features provided, especially revolving around Sales Analysis and Comp Sales. These modules can be used to effectively do the mathematical work of revaluation without the hassle of juggling spreadsheets or other resources. This is even further enhanced when paired with GIS integration so that parcels can be plotted with color ramping on the GIS map, giving additional context and helping plan out potential parcel visits.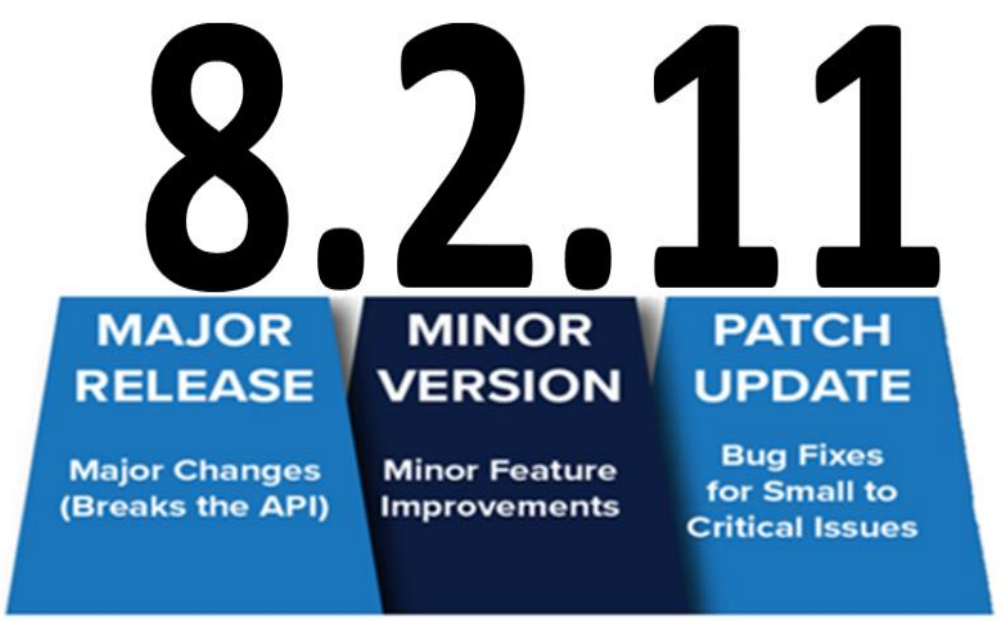 Have you booked your Vision 8.2.11 update appointment?
When scheduling an upcoming appointment you can expect to receive the latest patch update currently available.
These small patch updates allow us to respond and remedy reported issues faster, increasing the stability of each major release with every patch.
Did You Know…
"You can use the 'Export Sketch' button in the Sketch module to save a copy of a sketch to your desktop before making adjustments/testing changes to the actual sketch."
Matt Burke
Training & Support Specialist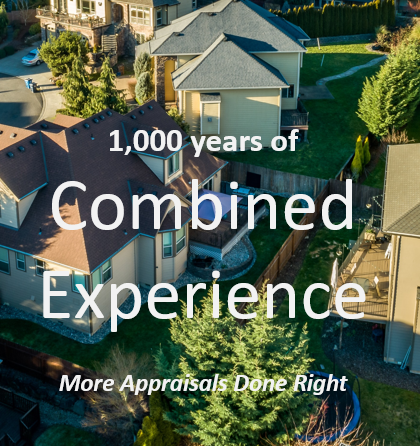 Communities Working With Vision
Newburyport, MA (Update)

Middlefield, CT (Reval)

Lowell, MA (Update)

Rowley, MA (Update)

Seabrook, NH (Update)

Manchester, NH (Update)

Windham, ME (Update)

Yarmouth, MA (Update)

South Kingstown, RI (Reval)

Salem, NH (Update)

Gorham, ME (Reval)

Mansfield, MA (Update)

North Kingstown, RI (Reval)